Books by Jeanne Charters
….
Lace Curtain…an Irish-American history novel for mature young adults, their parents and grandparents.
Published by Rogue Phoenix Press
She's finally here, and Miss Nellie Kelly is looking forward to being introduced to you in Lace Curtain. You'll meet many of the characters you fell in love with in Shanty Gold and lots of new, exciting people as well.
Nellie is a headstrong young lady, just like her mother, Mary Boland. But her life could be destroyed by her love for a bad boy. Will she succumb to his seduction or will a trip to Ireland change everything?
Come with me to Boston and Ireland during the exciting time of Reconstruction.
Available at Amazon and Barnes & Noble.
….
Shanty Gold…an Irish-American history novel for mature young adults, their parents and grandparents.
Published by Rogue Phoenix Press
Jeanne Charters wrote, "From earliest childhood, a red-haired girl riding bareback beside the Irish Sea invaded my dreams. She wanted me to tell her story.
So, I did.. Meet Mary Boland in Shanty Gold."
Shanty Gold, the first part of Jeanne's trilogy starts with a young immigrant girl's story of survival, strength and faith during the Great Irish Famine.
In Shanty Gold, thirteen-year-old Mary Boland travels alone to America in search of her lost father after her mother and sister perish during the Great Irish Famine.
Despite being terrified, starving and grieving, this young girl summons the angels of her childhood and the blood of her Banshee ancestors to escape her family's fate — and seek out a better future in the New World.
Available at Amazon and Barnes & Noble.
….
What readers say about the Daughters of Ireland Series
Susan Blexrud, best selling romance writer…
To read Shanty Gold is to immerse oneself in a wild ride of discovery, romance, and the search for a new way of life.

This odyssey is not without terror and overcoming the odds along the way, but at its heart, it is a story of character.

Shanty Gold is a tale that will grab your heart and senses, with twists and turns along the way, as Mary and Kam grow up together and find their true passions. My rating of Shanty Gold is 5 Stars!"

…

A Review from Beth Robrecht

"Don't miss this book!  Shanty Gold is the story of Mary Boland, a young Irish girl orphaned in the potato famine, who is forced to make her way alone to America and a new life.

Shanty Gold is the kind of well-researched historical fiction that makes one feel that he or she has time-traveled to the bowels of the coffin ships and the cobbled streets of 19th century Boston."
…
Other Books by Jeanne Charters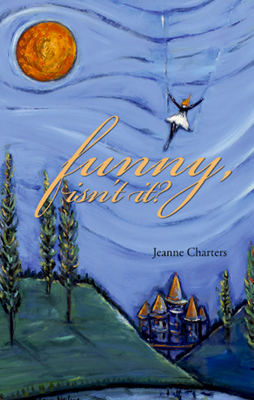 Need a good laugh?
Okay, let's have some frank talk about getting older, getting flabbier and realizing you resemble your mother (more than you want), loving your kids through things that hurt them, and maybe, just maybe, meeting "Mr. Right" after years of "Mr. Wrongs".
Funny, isn't it? is for anyone who faces the stresses of life and chooses to laugh in spite of them.  Buy your copy at eithr Malaprops Book Store and Mountain Made in the Grove Arcade in downtown Asheville.
In these twenty-nine stories, I explore subjects as diverse as trash television, marriage, children, grandchildren, running a business, sticking it out when you want to quit, and my personal belief that angels really do exist.
Each article had its genesis as one my columns in the WNC WOMAN magazine, published in Asheville, North Carolina. Read a sample now from the book!
…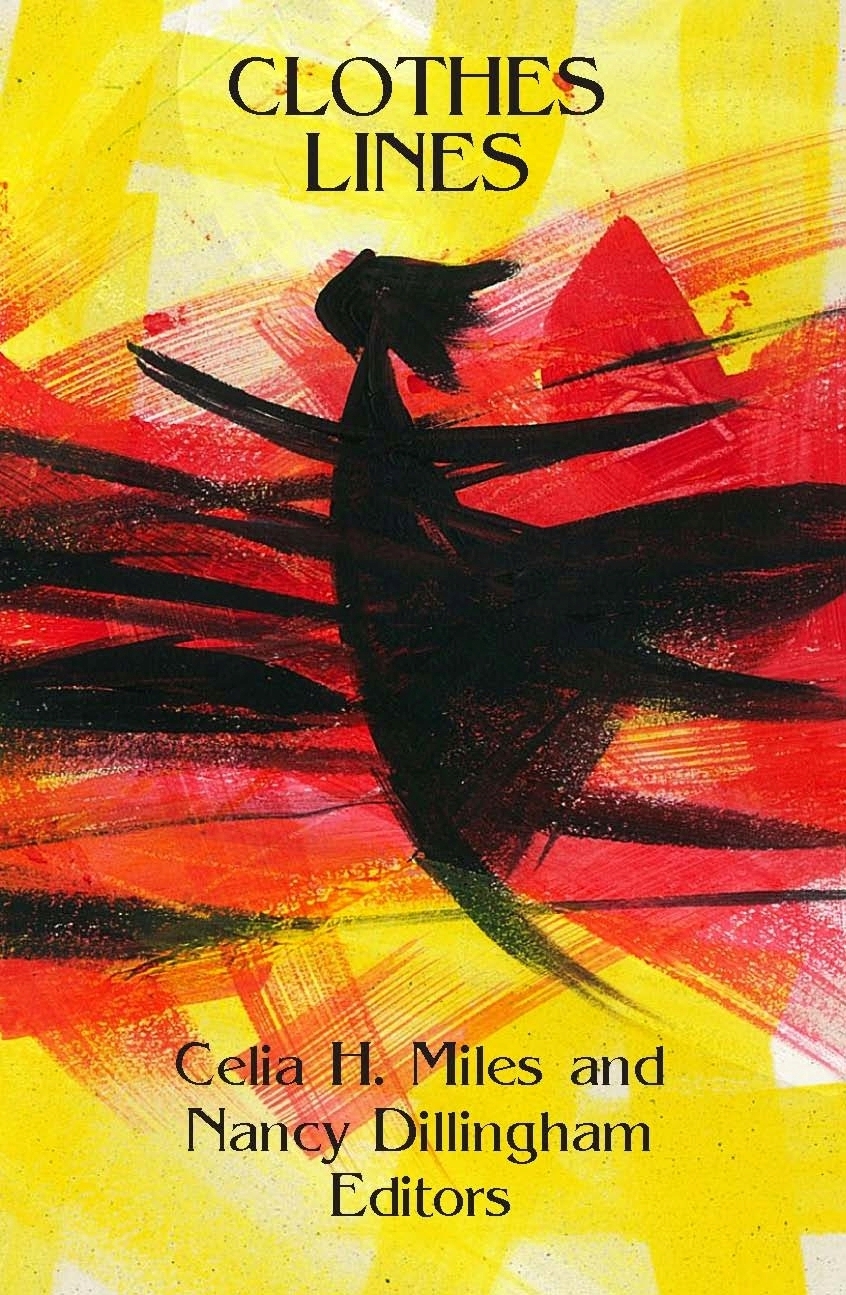 What do women really think about clothes and fashion?
Celia H. Miles and Nancy Dillingham, co-editors and contributors, have been publishing their wildly popular a 241-page anthology entitled CLOTHES LINES for some time now.
CLOTHES LINES  is the combined work from Jeanne Charters and 74 other western North Carolina women writers.
This wonderful book covers everything from Birkenstocks to bras, red shoes to pink polyester pant suits, from prom dresses to funeral gowns; these women writers who are as different as their garments reflect on their fascination with and feelings for the clothes they wear, remember, resist, and revere (or not).…