I've always wanted to be a writer. Made my living writing radio and TV commercials for years. But when you must make money to educate four young girls, there's no way you can do that
spending years writing a novel.
But I had to write Shanty Gold. It was demanded of me from the time I was able to speak by a lovely, red-haired girl who came to me in dreams, asleep and awake.
I believe that girl was Mary Boland, my great grandmother. I really do believe that. Since all records of her had been lost in both Ireland and America, she didn't want to remain unknown.
She was that kind of girl.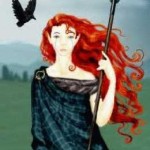 So, I followed her dream directions and wrote about her life. In Shanty Gold, there are incidences of rape and murder. One of the murders Mary Boland commits.
Did she really do that?
I wouldn't be surprised. She was pretty fierce when she got her Irish up.
Please comment and let me know what inspires you. Whether it's creative or practical, we all need inspiration sometimes. I want to know more about you.
....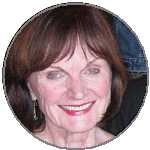 Jeanne Charters writes about the business of living your life to the fullest. Over the years through her magazine columns, books and blog posts, she has sought to help other women face life's challenges through humor, strength and perseverance.
Did you enjoy this post? Why not subscribe to Jeanne's weekly newsletter and get all her new posts sent directly to your inbox.
....