Ta da—this is the premier showing of the book video for Shanty Gold. Thank you, Nathan Chesky. I found Nathan through Asheville Creative Alliance, and I think he did a great job.
Came to my home and made me so comfortable that I didn't flub too many lines. Also, didn't use the F-bomb once. Yay, Jeanne.
This short video does a fair job of telling you my process in writing the book, and I hope you'll watch it and let me know what you think.
I need to know so that if I ever do this again, I can fix what you don't like. Please comment.
To see the video for Shanty Gold, click here or go to https://youtu.be/leLnWsvkj_A

....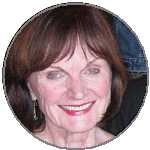 Jeanne Charters writes about the business of living your life to the fullest. Over the years through her magazine columns, books and blog posts, she has sought to help other women face life's challenges through humor, strength and perseverance.
Did you enjoy this post? Why not subscribe to Jeanne's weekly newsletter and get all her new posts sent directly to your inbox.
....