patriot
noun pa·tri·ot \ˈpā-trē-ət, -ˌät
Simple Definition of patriot
: a person who loves and strongly supports or fights for his or her country
Source: Merriam-Webster's Learner's Dictionary
He isn't Irish, but today I must honor John Lewis. He's the man who, with Hosea Williams, led 600 people across the Edmund Pettus Bridge in Selma in 1965 to obtain voting rights for blacks in Alabama.
One of the original thirteen freedom bus riders, John Lewis has fought for his people's rights as fiercely as Michael Collins and Daniel O'Connell fought for the liberation of the Irish from the British.
So, John Lewis, today I declare you, John Lewis, an honorary Irishman. Bless you for staging the Senate sit-in to get the Republicans to finally consider some common-sense gun laws after the slaughter in Orland. And you're doing all this at 76 years of age.
Keep the faith, John. We're praying for you. May the luck of the Irish support you. Our future depends on it.
....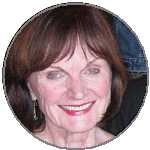 Jeanne Charters writes about the business of living your life to the fullest. Over the years through her magazine columns, books and blog posts, she has sought to help other women face life's challenges through humor, strength and perseverance.
Did you enjoy this post? Why not subscribe to Jeanne's weekly newsletter and get all her new posts sent directly to your inbox.
....