So, if you're reading this on St. Patrick's Day, I've probably already had a sip of Tullamore Dew whiskey. Lest you think me a drunken soddette, you need to understand the family tradition which necessitates this.
You see, my great grandfather, Peter Hackett, hailed from Tullamore, Ireland—a town known for only two things—the production of Irish Mist and Tullamore Dew. So, of course, on St. Pat's Day, I am bound by familial obligations to take a wee nip…or two. The first nip makes me screw up my face some. But the second goes right down.
In Shanty Gold, Mary Boland was born on St. Patrick's Day in 1836. On her 16th birthday, she attends her first St. Patrick's Dance at the Irish Fellowship Hall in Boston. That's where Shiv McGraw, the notorious Irish Mafia boss, first lays eyes on her. From that moment on, Shiv is obsessed with laying more than his eyes on her. Right up until she kills him!
For your historical fix, you need to know St. Patrick was actually born in Great Britain sometime in the Fifth Century. After being taken prisoner as a slave by Irish pirates, he became a priest and later a Bishop, known for his good works in Northern and Western Ireland for converting Ireland to Christianity. In that dear country, St. Patrick's Day is a solemn religious holy day.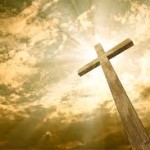 In America—it's a time for whiskey or beer and corned beef and cabbage.
Mine is cooking right now.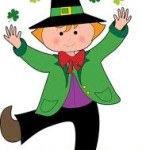 Hope your St. Patrick's Day is fun and safe. Leave me a comment about your celebration and customs.