It's official. I looked on my Nook last night, and there it was… Shanty Gold by Jeanne Charters.
I can't believe it's really published.
Well, of course, I believe it. What else have I been laboring over for the past six years? But it does feel pretty surreal..
Best of all, for you, my loyal reader, it's at a special introductory price of $1.99. That won't last, so if you want it, order it now.
And let me know how much you love it. Because you will. And please, please write a short review for me on Amazon.
Reviews make books, so I don't mind begging. Shanty Gold deserves it.
....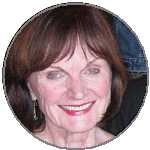 Jeanne Charters writes about the business of living your life to the fullest. Over the years through her magazine columns, books and blog posts, she has sought to help other women face life's challenges through humor, strength and perseverance.
Did you enjoy this post? Why not subscribe to Jeanne's weekly newsletter and get all her new posts sent directly to your inbox.
....