10. After three hours in front of a computer, my butt hurts.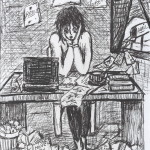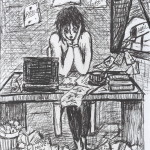 9. After six hours in front of a computer, I want to drink profusely.
8. The subjects I can write about are infinite.
7. Blogs are a lot more fun than novels.
6. I cannot outline a novel. I've tried. I just can't do it.
5. Because some of my best ideas come in dreams.
4. If I could outline a novel, it would take half the time.
3. Fear of failure is greater than fear of success.
2. Cover design is a pain in the ass, but (artist) Genene Valleau is an angel.
AND FINALLY, NUMBER ONE:
1. When someone says they love my writing, my heart sings!
....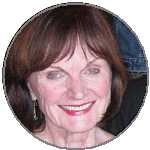 Jeanne Charters writes about the business of living your life to the fullest. Over the years through her magazine columns, books and blog posts, she has sought to help other women face life's challenges through humor, strength and perseverance.
Did you enjoy this post? Why not subscribe to Jeanne's weekly newsletter and get all her new posts sent directly to your inbox.
....