Who knew I needed an electronic media kit? Not me, but if you're a writer and want to get any press for your novel, you need one, too.
Said EMK must have a bio about you, plus a short bio about you, the cover of the book, pictures of you in various resolutions and information on appearances, readings, and any other books you've written. You should also include a brief synopsis of your novel.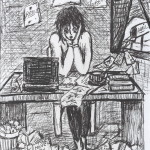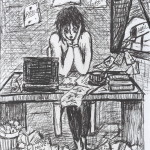 In my case, I also included my book video, but if you don't have one, it's not a deal breaker.
I learned about the media kit need at a conference. Also, in this day of instant accessibility and ease, I think it's wise to make it electronic.
That way, with the click of a mouse, any newspaper or magazine writer can access all they need to write an article. Easy peasy, right?
If you click http://jeannecharters.com/press-kit/ you can check out my electronic media kit. If you're a writer, I hope it helps you develop one for yourself.
....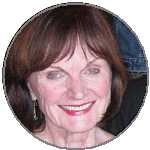 Jeanne Charters writes about the business of living your life to the fullest. Over the years through her magazine columns, books and blog posts, she has sought to help other women face life's challenges through humor, strength and perseverance.
Did you enjoy this post? Why not subscribe to Jeanne's weekly newsletter and get all her new posts sent directly to your inbox.
....