Today, I bring you a life gift, dear reader. Recently, I was invited to
a Celtic retreat featuring the work of Irish poet, John O'Donohue.
Oh, sweet Saint Brigid, if only I could write so beautifully. But I'm not
a poet. I'm a novelist, and Shanty Gold will be out soon. For now, though,
take a moment and read John's poem, my gift and wish for you because
I love you.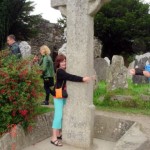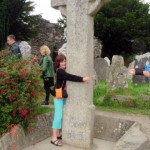 "On the day when the weight deadens on your shoulders
and you stumble, may the clay dance to balance you.
And when your eyes freeze behind the grey window and the
ghost of loss gets in to you, may a flock of colours,
indigo, red, green, and azure blue come to awaken in you a meadow of delight.
When the canvas frays in the currach of thought and a stain of ocean
blackens beneath you, may there come across the waters
a path of yellow moonlight to bring you safely home.
May the nourishment of the earth be yours,
may the clarity of light be yours,
may the fluency of the ocean be yours,
may the protection of the ancestors be yours.
And so may a slow wind work these words of love around you,
an invisible cloak to mind your life."
John O'Donohue Beannacht/Blessing (for Josie, my mother), Echoes of Memory.
....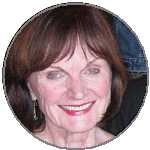 Jeanne Charters writes about the business of living your life to the fullest. Over the years through her magazine columns, books and blog posts, she has sought to help other women face life's challenges through humor, strength and perseverance.
Did you enjoy this post? Why not subscribe to Jeanne's weekly newsletter and get all her new posts sent directly to your inbox.
....